An awesome top spec phone from LG. Checkout the details below. Courtesy Fonearena team.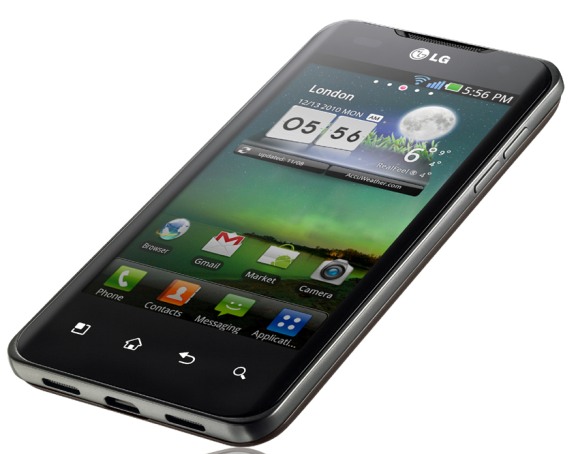 One might think LG is out of the smartphone market but the company has managed to sell 2 million units of its affordable Optimus One smartphone. Now LG has managed to surprise everyone by launching the world's first dual-core smartphone- OPTIMUS 2x which is capable of recording and playing 1080p HD video.The LG Optimus 2X is powered by the dual-core Tegra 2 system-on-a-chip from NVIDIA runs at a clock speed of 1GHz and offers low power consumption and high performance for playing video and audio.Users will experience faster experience compared to single-core processors running at the same speed.One can also expect instantaneous touch response and seamless multitasking between applications.
LG Optimus 2X Features
1Ghz Dual-core Processor (NVIDIA Tegra 2)
4-inch WVGA screen
8GB memory (up to 32GB via microSD)
1,500 mAh battery
8 megapixel rear camera and 1.3 megapixel front camera
HDMI mirroring
1080p MPEG-4/H.264 playback and recording
Micro-USB port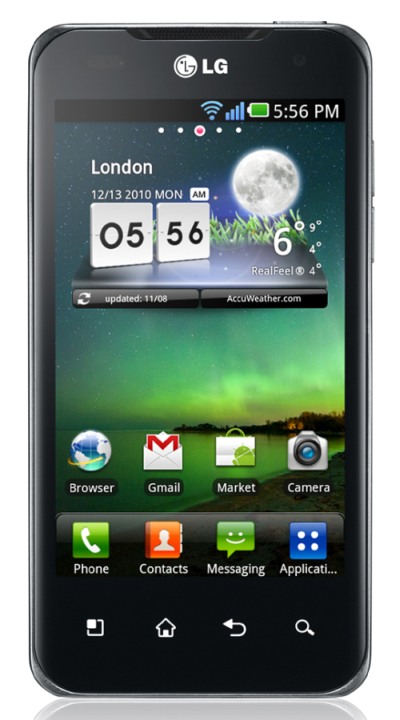 The LG Optimus 2X will be available in Korea next month, followed by Europe and other Asia in the coming weeks. The phone will initially be released with Android 2.2 (Froyo) and will be upgradeable to Android 2.3 (Gingerbread).
LG Optimus 2X Price
The price of the phone has not yet been revealed but considering it is an LG device , we are sure it will be competitively priced.